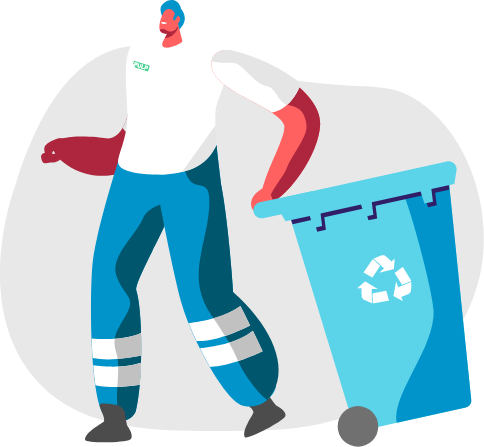 In the world of business, everyone knows the value of cutting costs. Trimming down on expenditure is one of the keys to a healthy, functional company. However, you can't do everything yourself. There are some services that are best left to the professionals. Believe it or not, confidential shredding is one of them! There is a cost to confidential paper shredding, so why is it worth it? It may seem cheaper and easier to shred in-house, but is this really the case? When you break down the cost of our confidential paper shredding services compared to the benefits and savings, we come out looking pretty good. At Pulp, we believe that using a shredding service is worth every cent. Here's how we can save you time, money, and energy:
Cut cost with confidential paper shredding!
Security
One of the major shortcomings of low-quality shredders is the security. A typical shredder merely tears paper into strips. These strips can be reassembled with relative ease. Pulp shredding trucks are different. We take document destruction seriously. When you shred with Pulp, you can rest assured that any information contained in your paper waste will be obliterated for good. How does this reduce costs? Data breaches can make you liable for hefty fines. To find out more about keeping your business GDPR compliant, take a look at this blog. Confidential paper shredding is worth the cost. We are specialists in this area. Our staff are all Garda vetted, and we have the best quality equipment in the business.
Time
Going with Pulp is faster in a number of ways. Firstly, our shredders are faster. As specialists in the world of shredding, we use the best and latest equipment. Secondly, the capacity of our shredding trucks is far greater than the average office shredder. We can do all of your shredding in bulk, at once. In-house shredding isn't free, it costs hours of precious time, especially when you need to shred large amounts of paper. Pulp reduces the cost of confidential paper shredding by saving time and taking this responsibility out of your hands during the shredding process. There are so many other things you and your employees could be doing when you're spending time shredding paper.
Ease
At Pulp, not only are we faster and more secure, we also make shredding easier. When you use a standard office shredder, you must feed in each page one by one. You must deal with frequent jams and malfunctions. You must put up with the shredder's reduced capacity. These are some of the drawbacks of owning an office paper shredder. When you go with Pulp, all of these problems are solved. We can deal with all of your paper at once. Our trucks never jam. They also have a huge capacity. How does it work? Simply deposit all of your unwanted paper into one of the secure consoles that we provide. We'll visit as often as necessary and shred everything on-site. Not only is Pulp faster, we are easier. Shredding in-house creates numerous problems. Avoid all of these by shredding with Pulp.
How high is the cost of confidential paper shredding?
In business, your first instinct is often to reject an unnecessary service that will add to your costs. However, we argue that the cost of confidential paper shredding is worth it. Not only this, a paper shredding service can pay for itself through the savings it will deliver you. Avoid fines, save energy, and save time with Pulp. We have an array of services that are sure to meet your needs. If you have some old documents that are cluttering your workspace, why not make use of our once off clear-out service? If your company produces a higher output of paper waste, perhaps a regular service is what you need. We even offer services in IT destruction if necessary.
If your business is based in Dublin and you sign up for a confidential shredding service, you and your employees may be eligible for a free coffee from our sister company, Cuco Coffee!