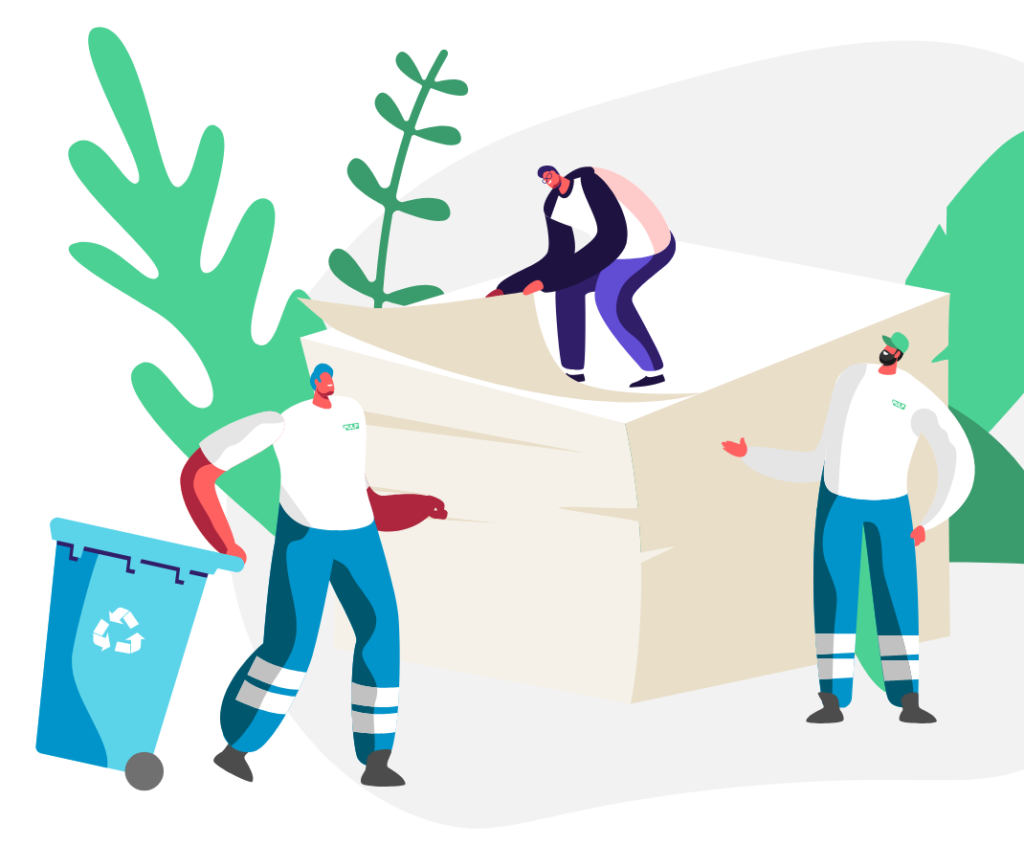 If you are considering working with a shredding company for the first time, you may have questions about the shredding process. In particular, you may not understand why outsourcing your shredding is more secure, and you may not want to overcomplicate matters by involving another party. Additionally, you might be unaware of the hazards of in-house shredding, which can include security risks and potential accidents. In this guide, we will explain the shredding process step-by-step and show how you can easily and effectively implement it at your business. For more in-depth information, you can also check our Shredding FAQs article.
Pick A Shredding Provider
The first step for you is to pick a shredding provider. There are a number of options available, including Pulp. In addition to having a proven track record and twenty years of experience in the field of document destruction, Pulp is triple-A NAID certified and our services are ISO9001 accredited. This means we shred to the highest standards and can prove it. Laws about confidential information are constantly being refined and tightened. It is becoming more and more difficult to adhere to all the requirements on your own. Therefore, we highly recommend that you bring in a shredding specialist.
Secure Your Documents
Once you've picked a provider, the second step is to secure your documents. It would be impractical to shred every sensitive document individually as they come up. Shredding in bulk is far more efficient. But where to store everything in the meantime? We will provide you with storage consoles to hold the documents. These secure, lockable consoles allow you to easily deposit unwanted but sensitive documents before the next stage in the shredding process.
Destroy Your Documents On-site
Depending on the volume of paper waste you need destroyed and you own convenience, we'll arrange times to come and shred your documents on-site. We do this using our cutting-edge mobile shredding trucks. These trucks are capable of handling any volume of paper waste and utterly destroying it. Additionally, shredding on-site is more secure because your confidential ingormation is not exposed to any additional risk while in transit or during processing at an external site.
Recieve A Certificate Of Destruction
After we have securely shredded your documents, you'll recieve a certificate of destruction. This document attests to the fact that you have destroyed all of the confidential information to the aformentioned standards. This may come in handy during an audit or inspection. It is not enough to show that you no longer retain confidential information. You must show that you have destroyed it to the necessary standards. It is much more straightforward to do this with the help of a shredding company than to go at it alone.
Recycle
The final stage of the shredding process is to recycle all of the shredded paper. Did you know that Pulp recycles 100% of the paper we shred? Since we opened for business, we estimate that we have saved over 400,000 trees. When you shred with us, not only do you reduce your carbon footprint and save trees, you help ensure that products such as tissue paper, cardboard and more are sustainable.
The Shredding Process: Get Started Today!
There's no time like the present. Get in touch with us today to find out how you can start shredding more efficiently and securely. Because of our own humble beginnings, we understand the needs of small businesses and can make shredding straightforward, secure and affordable to you. Our services are available across the island of Ireland from our bases in Dublin and Cork. By choosing to work with us, you can also receive information about paper shredding cost, helping you make an informed decision for your business.