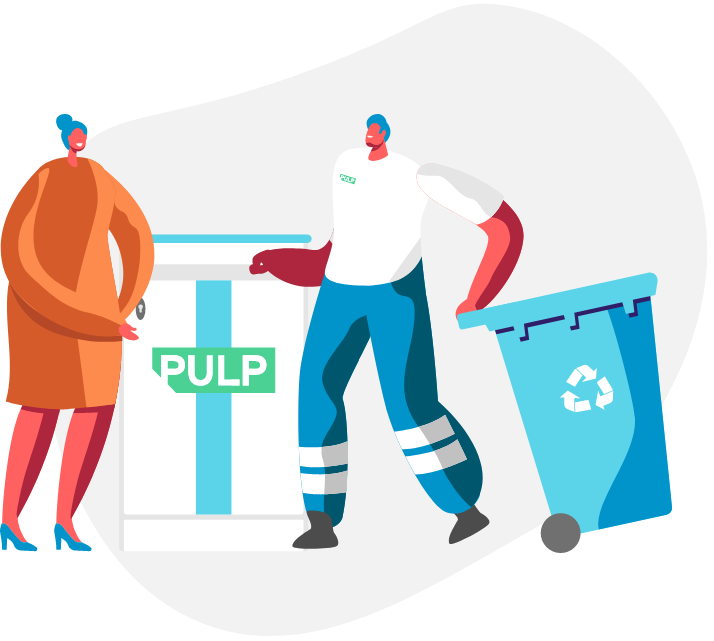 When running your business, it's important to keep your costs down and your productivity up. Often, that means foregoing services in the office that you view as unnecessary. When you look at it from this point of view, you may ask yourself whether shredding is really a necessary expense. After all, isn't it possible to do it in-house? In fact, in this age of online privacy concerns and data security, commercial shredding services have become more of a necessity than a luxury. If you wish to keep pace with the current regulatory requirements, not to mention protect yourself from data breaches, you need the expertise of a professional shredding services provider. Here are 5 reasons why you need shredding services for businesses.
1. Protect your privacy
Although we mainly use computers to store information nowadays, there is still a huge amount of data contained on paper. Letters, bank statements, bills, invoices, there are countless ways a piece of sensitive information can cross your desk in document form. Obviously, you cannot simply throw these documents in the bin. In order to protect the information they contain, you must shred them. In this case, why bring in commercial shredding services?
Firstly, depending on the quality, a typical office shredder will not satisfactorily destroy documents, but will rather tear them into strips. A determined actor can piece these back together. Our shredders destroy documents far more thoroughly, placing them well past the point of recovery.
Secondly, the regularity of Pulp's shredding services ensure that no documents slip through the cracks and no piece of information is left unattended for too long.
2. It's good for the environment
At Pulp, we take our commitment to the environment seriously. That's why we recycle 100% of all the paper we shred. Recycling prevents paper from ending up in landfill, which are terrible for the environment. Recycling also increases the supply of material that can be used to make fresh products, such as cardboard, tissue paper or toilet paper. This reduces the demand to cut down trees. In fact, since Pulp opened for business, we estimate that we've saved over 400,000 trees. It can be a struggle to make the office greener, and shredding is a great place to start.
3. It keeps your office clean
One of the worst things about paper is the clutter. A sheet of paper may be light and not seem to take up much space, but they will add up before long. Piles of loose paper lead to a messy workspace and have a negative impact on productivity. It may be possible to mitigate this with an efficient filing system, but you will run out of space eventually. Sooner or later, you will have to get rid of some of the paper and shredding is the way to do it. When you use a commercial shredding service, this process becomes seemless and you'll find that you can keep the office clutter-free with practically no effort.
4. Remain compliant with the law
GDPR and its accompanying legislation mean that we all have to be a lot more careful about how we handle confidential information. Failure to comply can land your business in a world of trouble. The Data Protection Commission is empowered to impose fines, audits and penalise you in other ways if standards are not met. Shredding service providers can save you a lot of hassle here. Not only will we destroy your documents to the standards required, we also issue certificates of destruction which act as proof that your business disposed of sensitive information in a safe and responsible way.
5. Save time and money
Shredding, especially with standard office shredders, can be a laborious process. Feeding the sheets of paper into the machine, one-by-one, can take quite a while and, frankly, is a waste of your staff's time. Another bonus of commercial shredding services is that they free up your time for more important matters. Between the man-hours you save, in addition to the installation and maintenance costs of your own shredder, going with Pulp will save you time and money.
Wrapping Up
As you can see, there are many benefits to using a commercial shredding service. From protecting your bottom line to doing your bit for the planet, it's the logical thing to do. If you don't use a shredding service, or even if you shred in-house, you're exposing yourself to a lot of problems unnecessarily. Bringing in a shredding partner like Pulp is the smart, responsible thing to do. Don't hesitate to contact us today to find out more!