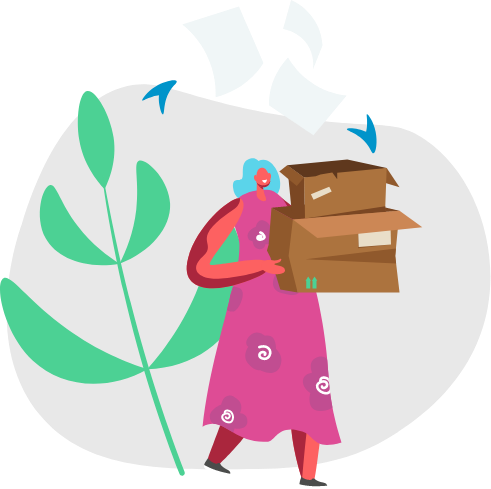 When is the best time to shred documents? How long should you store your files before you destroy them? How do you know when to keep a document versus when to destroy it? In this week's blog, we want to explore these questions, and ensure you get the most out of your shredding services. In previous blogs, we've discussed how a shred-all policy is the best way to keep data secure, but it's not always as simple as it sounds. What if you need to hold on to some documents for legal or practical purposes? Even if this is the case, the vast majority of your files can be shredded eventually. The trick is knowing when, and how, to go about it.
What's the point of shredding in the first place? Is it worth it? Not only will shredding benefit you in the short term, it keeps your business efficient and secure. Here's why we recommend a shredding service:
Cleanliness. Nothing clutters up an office like loose pieces of paper. Shredding keeps your desks clear and your workplace efficient.
Recycling. Did you know that 100% of paper that we shred is recycled? A shredding service helps you do your bit for the environment.
Security. Data breaches are a serious matter. Shredding with Pulp protects you from fines, audits, and dangerous information leaks.
When to shred documents: Retention Periods
Most paper that we use on a daily basis can be thrown away immediately. There is no need to hold on to the majority of correspondance, faxes, and photocopies that we go through. However, there are other types of documents that shouldn't be thrown away immediately. For example, unpaid invoices, contracts, and other files that you may need to examine or reference in the future. In other words, the necessary retention period varies from document to document.
Luckily, there is a solution. Choose one or two time periods when the "retention period" for your documents expires. This could be the beginning or the end of the year, after the tax deadline, the start of the summer, or if your business is seasonal, right before or after peak season. You can then call Pulp and arrange a time for us to come and securely shred all of the designated documents on-site. This One Off Shredding Service is the perfect way to deal with a large volume of paper at once without any hassle. We also offer a regular shredding service that is ideal for disposing of everyday documents in a simple, secure manner.
At Pulp, we recommend moving along old documents as soon as possible. This is the best way to maintain efficiency, security and piece of mind. This means disposing of your paper as soon as the necessary retention period has expired, whether it's a few days or a few months. Ultimately, when and what to shred is up to you. Regardless of your timeframe, volume and other needs, we can tailor our services to you. From our bases in Dublin and Cork, we can service the whole island of Ireland. Call us today to find out more!