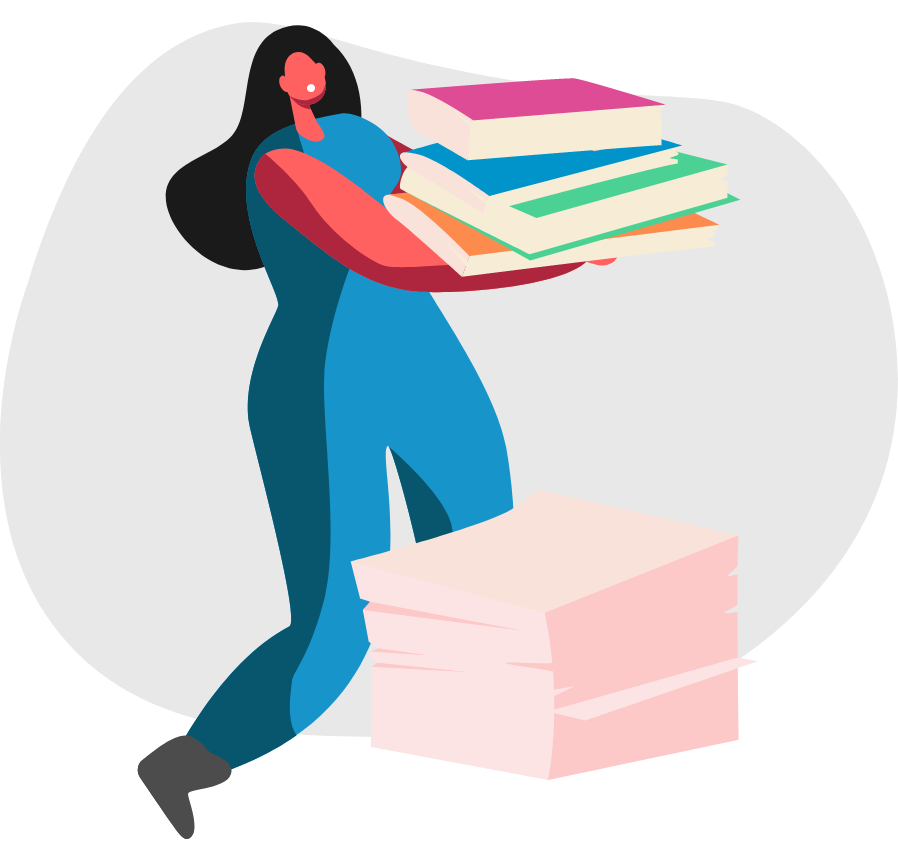 Secure document shredding is essential for businesses, and using a professional shredding provider is the best way to get it done. If you're considering this option for your business enterprise, whether it's due to the evolving regulatory landscape or a simple desire for convenience at the office, we're here to help.
Shredding can be a big logistical challenge, particularly for a large organisation that goes through a high volume of paper. Dealing with it properly and efficiently is important and if you're considering bringing in a shredding company, you'll naturally want to know where to begin and what to expect.
In this comprehensive guide, we will discuss why secure document shredding is so vital for businesses before going through the best way to pick the right shredding partner, how scheduling and processing work, and the environmental impact before wrapping up.
The Importance of Secure Document Shredding for Enterprise Business
Shredding is not just about keeping the office clutter-free, although that is a nice benefit. It's about protecting your business, your employees, and your clients from data breaches and their consequences.
It's crucial to understand that many documents that pass through your business contain confidential information. This data can be used for illegal purposes in the wrong hands. If the wrong person gets a hold of them, they could subject you to identity theft or fraud.
Even if you get lucky and this doesn't happen, the Data Protection Commission might fine or audit you if your business is not handling sensitive information with due care. With all that being said, what's the harm in simply shredding in-house?
Firstly, your equipment may not be up to scratch. A typical office shredder does not destroy documents thoroughly. They merely tear the paper into long strips that a determined actor can reassemble. Even higher-end models improve on this only slightly by cross-shredding or slicing these long strips into two or more parts.
Secondly, in the event of an audit, you may have to prove that you destroyed documents responsibly. If you use a shredding company, this is no problem because they will issue you a certificate of destruction for your records.
Selecting the Right Shredding Services
Once you have resolved to start shredding with a pro, how do you go about it? It would be difficult to maintain a large shredding operation in-house. There are numerous expenses and obstacles to overcome. The solution is to outsource document shredding.
You will have a lot of choices when it comes to shredding providers, so what exactly should you look out for? Here are a few suggestions to point you in the right direction.
Customer reviews. Businesses will always promote themselves, so the best way to predict your experience is to see what other customers are saying. Check the front page of each prospective shredding company's website and look for client testimonials. In addition, check out their reviews on Google. This should give you a good indication.
Qualifications. Did you know that there are a number of certifications a shredding company can obtain that attest to the quality of their service? In the case of Pulp, we are proud to be EN15713 accredited which means our practices meet the maximum European secure shredding standards. We are also one of just six NAID AAA mobile shredders in Europe.
Scheduling and Processes
Scheduling and processing with Pulp works in one of two ways. In both cases, we shred everything on-site using our mobile shredding trucks. This is better for security as it minimises the number of people who handle your confidential information and eliminates the risk of something happening in transit.
This option is for when your business goes through enough paper to warrant regular collections. We highly recommend it for large enterprise businesses. It's the best way to keep on top of your shredding, destroy documents according to a schedule, and maximise security.
With this option, we will provide you with secure shredding consoles that store your documents in between pickups. Simply deposit all the paper you need to be destroyed and we'll do the rest on collection days. The regularity of collection days depends on your individual needs and we'll be happy to discuss this with you.
If you are doing a clearout or have irregular document destruction needs, one off shredding may be for you. In this case, simply call us to arrange a place and time, gather all of your documents in one place, and we'll show up and do the rest.
Environmental Impact
One of the best things about shredding is that it has a positive impact on the environment and reduces your carbon footprint. Using Pulp's secure shredding consoles is a great way to help you segregate your rubbish in addition to being the most responsible way of dealing with your confidential data.
Here are some facts about the environmental impact of shredding:
Our industrial-grade shredders can handle all types of paper, cardboard and folders as well as binders, staples, and clips.
We recycle 100% of what we shred. This material then gets used to manufacture products more sustainably, such as tissue paper, toilet paper, cardboard boxes and more.
Since we opened for business, we have saved the equivalent of over 400,000 trees in recycled paper. That has a real impact.
Wrapping Up
Organising your shredding, executing it, and ensuring it is all done to a standard that maximises security can be a stressful and time-consuming job. The larger your business enterprise, the larger the task ahead of you. That's why Pulp's services are not only designed to destroy your confidential data as securely as possible but also to make it easy and efficient for you too.
Give us a call today to find out more about our services and start shredding today!