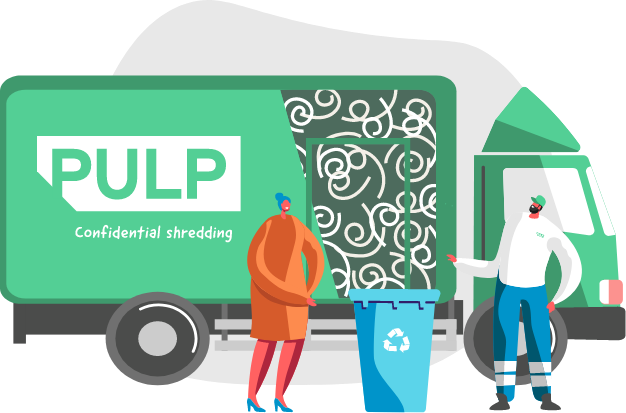 Energy prices are still rising. As we approach the Winter, things are only set to get worse. Increased reliance on lighting, heating, and fuel will only make things harder. With this in mind, it's a great time to think about saving. It may be surprising to hear that you can cut costs with outsourced shredding, but in-house shredding is pricey in a number of ways:
Equipment purchase and maintenance. A decent office shredder is an expensive piece of equipment. It can be quite tricky to find one that shreds to a high enough standard, can handle the appropriate volume, and is within budget. Once you get your hands on one, maintenance is another matter altogether. Dealing with jams, faults, and routine upkeep such as lubricating the blades can be frustrating, time consuming and expensive.
Audits and fines. As data protection becomes more and more important, with laws such as GDPR being enacted to match, most office shredders just aren't up to scratch. Unless you're using a pricey cross-shred model, an interested party can easily reassemble the output of your shredder. Even the cross-shred models aren't fool-proof. Therefore, in-house shredding can leave you exposed to expensive audits and fines.
Energy bills. Over the past few months, there have been shocking stories about businesses dealing with the consequences of astronomical hikes in their electricity bills. Although the Budget heralded some government assistance in this area, we can't take anything for granted as Winter approaches. You may doubt that your shredder accounts for a significant portion of your monthly electricity bill, but they draw a surprising amount of power. We live in a time where small changes in electricity consumption can have a big impact.
How Pulp can cut costs with outsourced shredding
Equipment
As specialists in shredding and document destruction, it should come as no surprise that Pulp is well equipped for the job. We use mobile shredding trucks that enable us to serve our clients promptly and efficiently. Our shredders are industrial grade, more than able to handle your shredding needs, whatever they are. In fact, we can even help you with secure, onsite IT destruction if you have any hard-drives or other devices that you need to dispose of. If you just need a clear-out done, we offer a One Off shredding service. Alternatively, you can avail of our Regular shredding service if you frequently produce a lot of paper waste.
Security
At Pulp, shredding documents securely is our top priority. We seek to provide maximum protection from data breaches, in addition to the ensuing audits and fines. Here are the measures that we take to guarantee your security:
We destroy all of your documents onsite. This is where our mobile shredding trucks come in handy. This approach eliminates any risk that would come about by transporting confidential documents.
We are ISO-9001 certified. This means that we destroy documents to the best and only European wide shredding standard. Any document that passes through one of our shredders is utterly irretrievable.
All of our staff are Garda-vetted.
We issue you with a certificate of destruction for your records on a monthly or annual basis.
Energy
None of Pulp's services require any electricity consumption on your end. We operate all of our own shredding equipment. After you sign up, we install secure shredding consoles in your workplace. These consoles are where you deposit and store unwanted paper until we come around to shred it. If you go for the one off service, all you need to do is gather all of your unwanted documents in one place and we'll do the rest. Either way, it won't add anything to your electricity bill. Lately, this has become a prominent way to cut costs with outsourced shredding.
Contact us today to cut costs with outsourced shredding
If you would like to find out more about our services, don't hesitate to reach out today. Our offices in Dublin and Cork would be happy to speak to you about your shredding needs so that we can find the best solution for you.