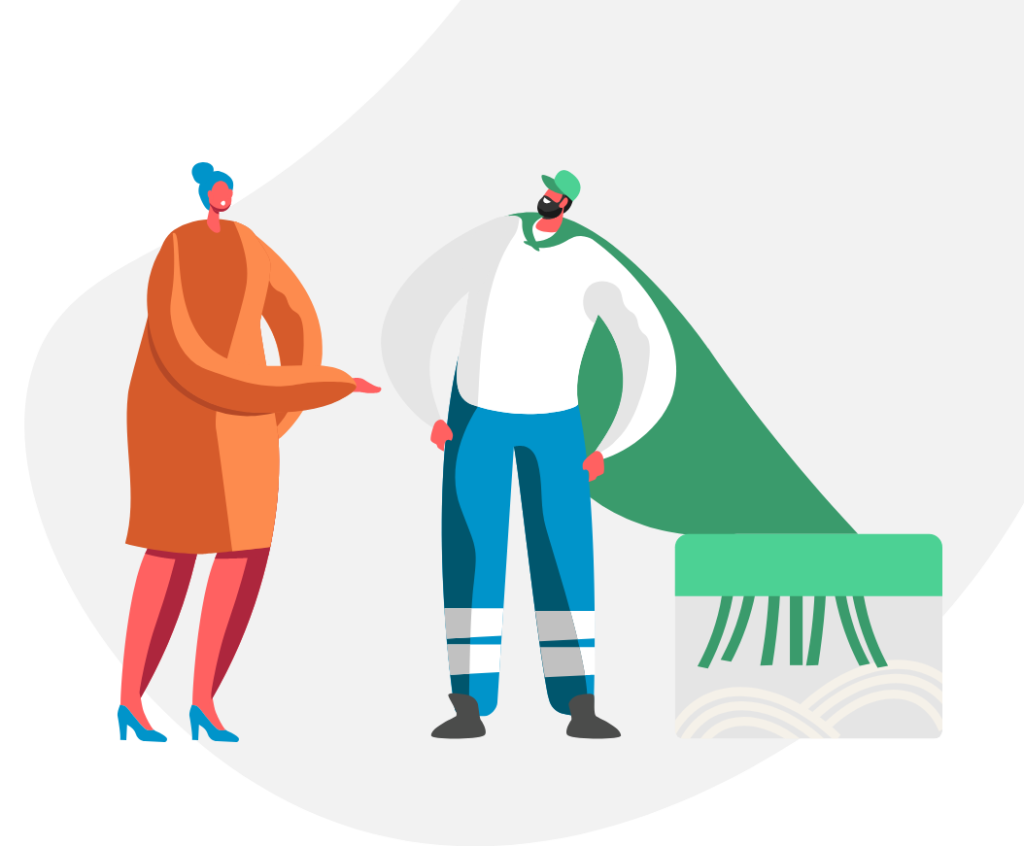 Gone are the days when people would simply throw their waste paper in the bin. Nowadays, even schoolchildren have the cop-on to segregate their rubbish. Every home, business and school across Ireland now recycles. It's a simple yet effective way that we can all do our bit for the environment. In the business world however, things are a bit more complicated. Many don't just recycle, they shred, but why go to the trouble? As long as the paper doesn't end up as landfill, isn't that the whole point? In this article, we will discuss the key differences in the recycling vs shredding processes, and why we think shredding has the edge.
The Dangers of Recycling
For a business, the problem with recycling isn't environmental, it has to do with data security. Privacy laws, especially GDPR, mean there are strict regulations covering much of the paper that Irish companies use. The Data Protection Commission audit and penalise companies for data breaches all the time. For a number of reasons, a standard recycling system is inadequate for the purpose of guarding against data breaches. But what about the dangers of shredding?:
Paper that goes into recycling bins isn't destroyed, meaning the information is easily accessible. Anybody that can gain access to the contents can easily read, steal or copy confidential information. Remember, there are a number of stages to the recycling process, each one creating more exposure for your confidential data.
The recycling workers that transport your paper from the office to the recycling centre aren't trained to handle sensitive information and aren't Garda vetted. This leaves you exposed.
Once it arrives at the centre, your paper may not be sorted for quite some time, meaning it is totally accessible. This means that the data is still exposed and accessible to many people depending on the size of the staff and the level of security.
There is no way to prove that your documents were destroyed. If the Data Protection Commission audits you, it may not be enough to show that you have disposed of the paper. You may need to prove that you destroyed it. Recycling on its own does not count as proof of destruction.
The Benefits of Confidential Shredding
In terms of recycling vs shredding, the key difference is security. When you shred a document, you make it illegible and protect the data it contained. Of course, how well it does this depends on the quality of the shredder. Preparing your documents to destroy and using a Pulp shredder ensures that they are destroyed to the absolute highest standard, and places them beyond recovery. Here are some more of the benefits:
Our staff are Garda vetted and trained to handle sensitive information. They will destroy all of your confidential documents on-site, so you can have the peace of mind that comes with taking as few risks as possible.
We will issue you with a certificate of destruction. You can use this in the event of an audit to prove that you handle your confidential information responsibly. As specialists in the field of data security with a proven track record, you're in safe hands with Pulp.
We recycle everything too. 100% of the paper that we shred goes on to a recycling centre. This means that, by shredding, you get all the benefits of recycling with security for your business on top. Since we opened for business, we estimate that we have saved over 400,000 trees.
Shredding vs Recycling: Make the Right Choice
At Pulp, we recognise that we all have a responsibility to the environment, and to safeguard the confidential information that we handle. Recycling alone means that you will fulfill only half of these responsibilities. Make the greener, more secure choice and contact us today!